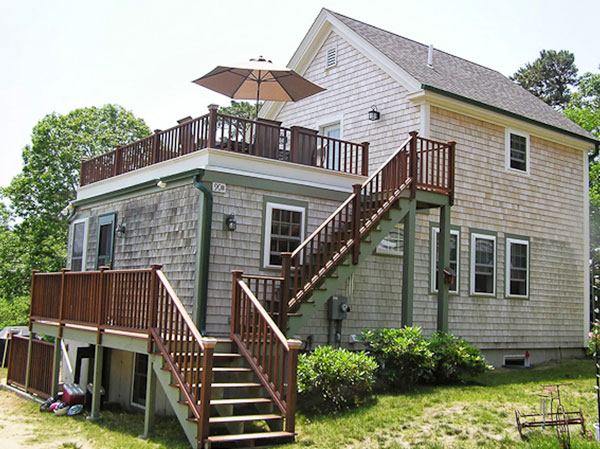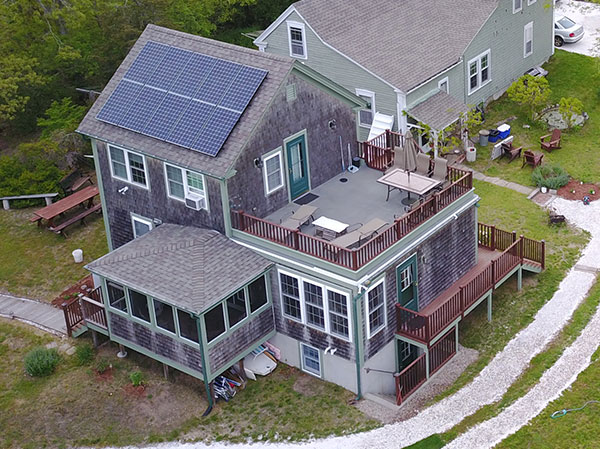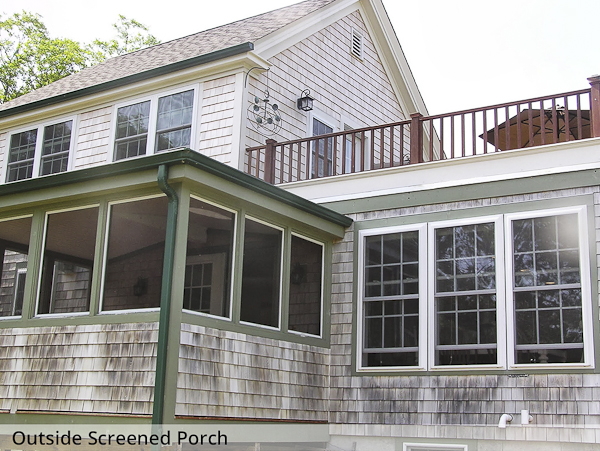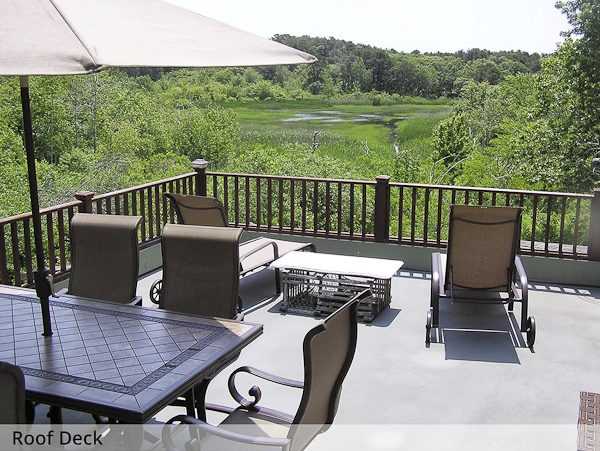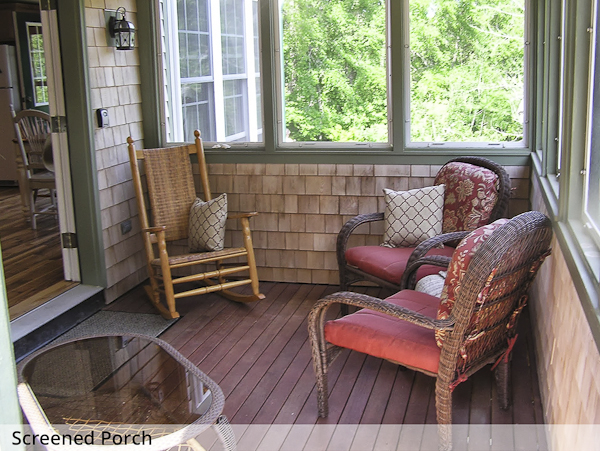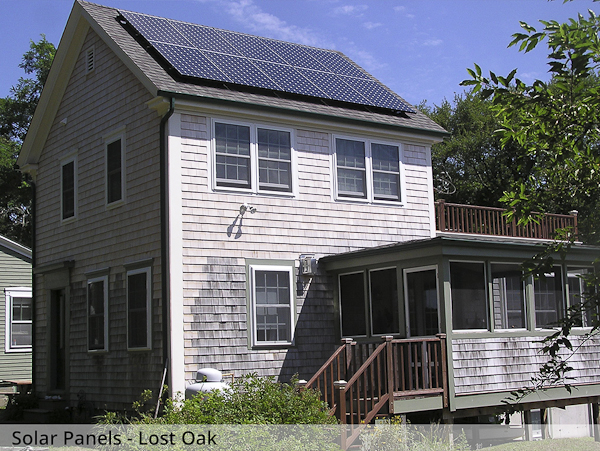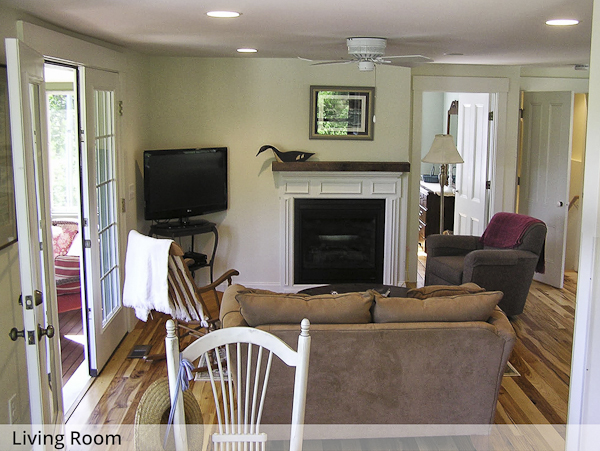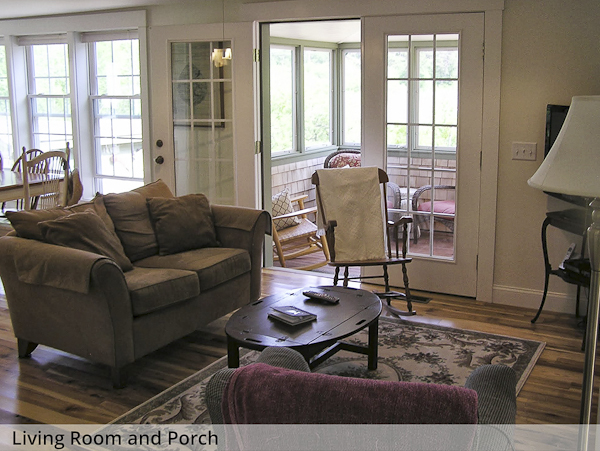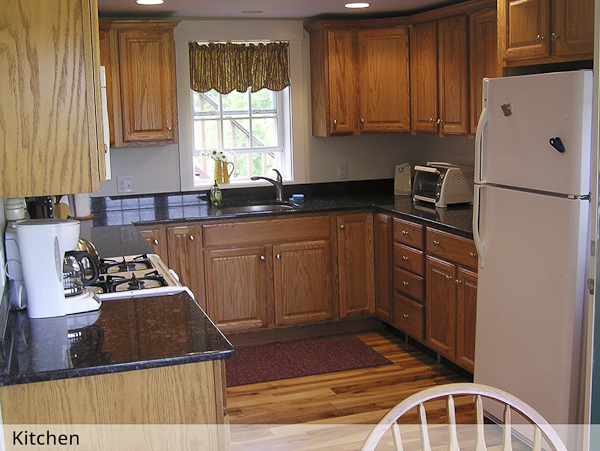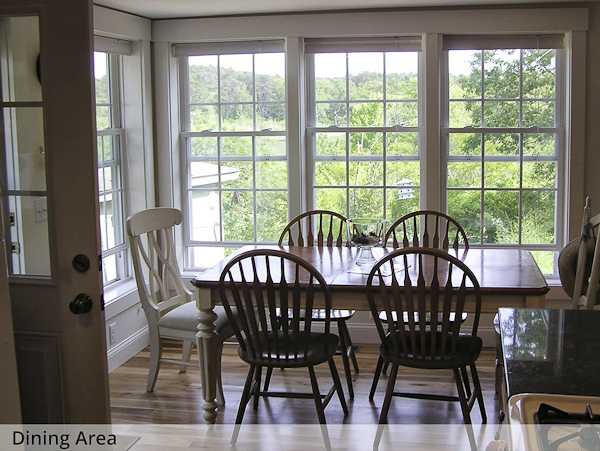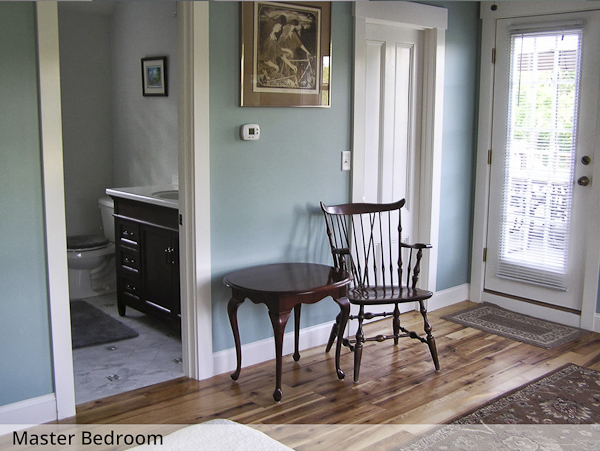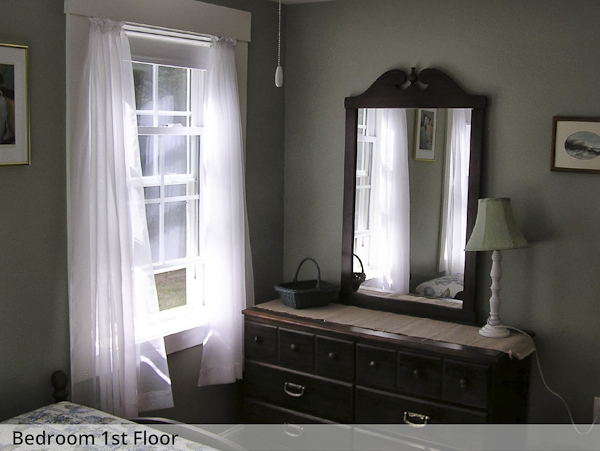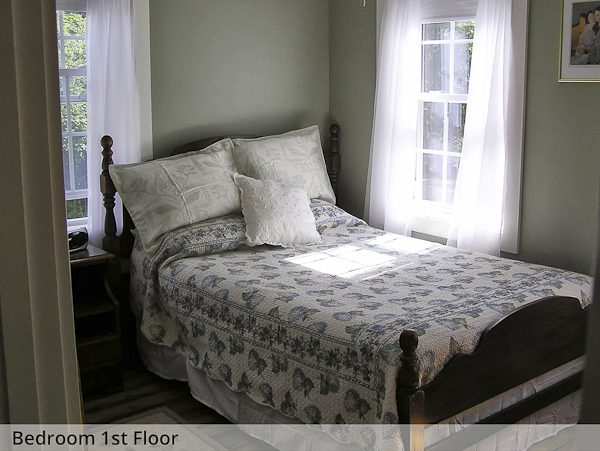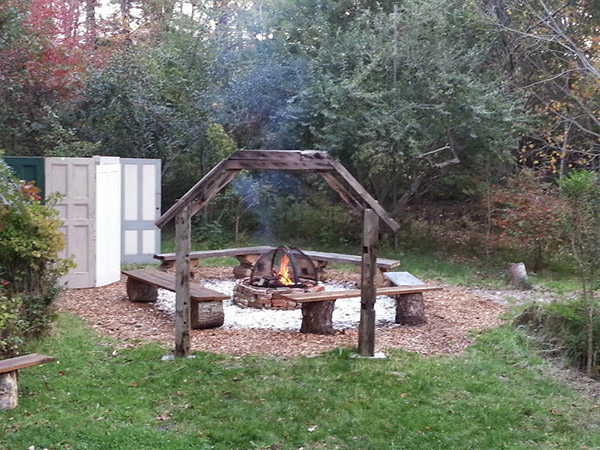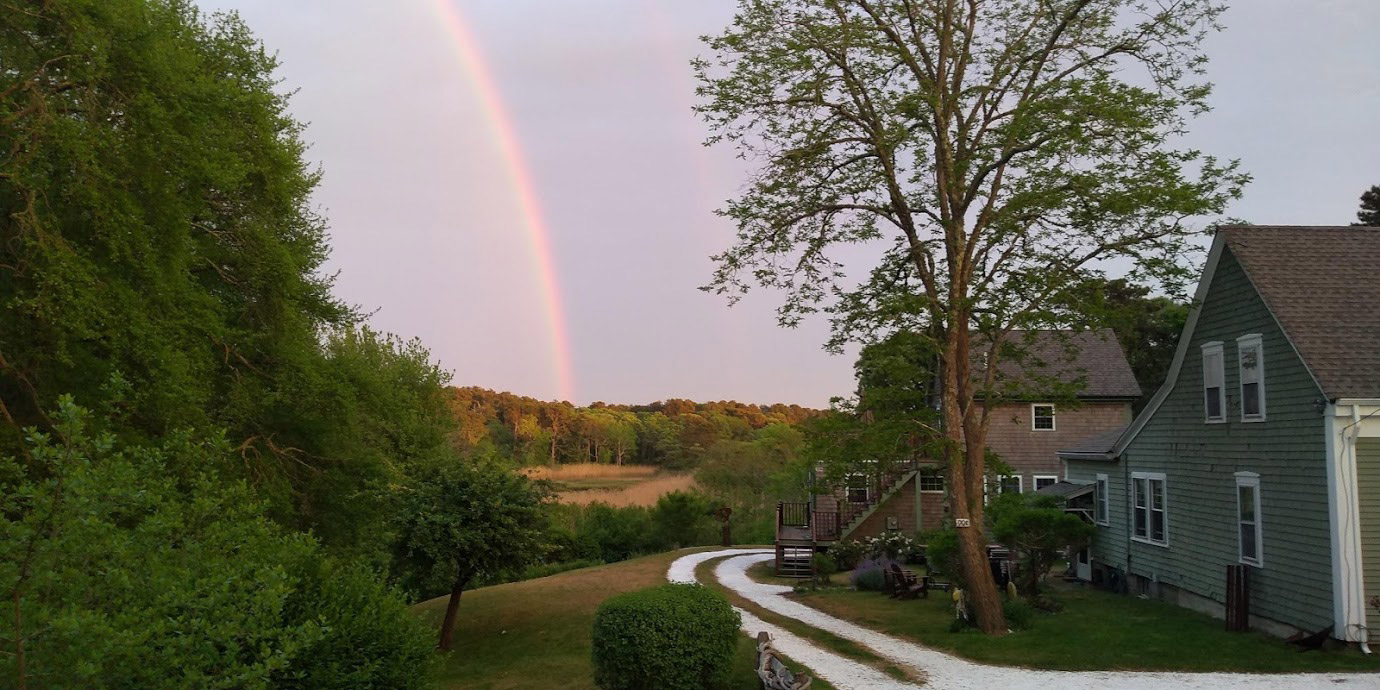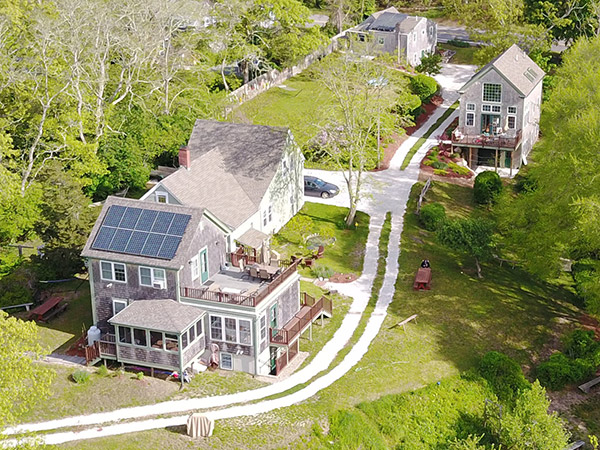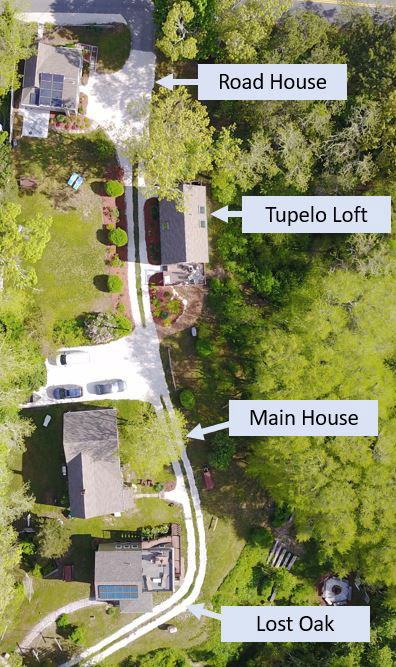 Lost Oak Cottage is perfect for gathering with friends and family. This quintessential Cape cottage used to be the Station Master's house for the South Wellfleet railway. During the renovation we worked hard at keeping the "cottage" feel, using original doors, beams, and flooring wherever possible. A complete renovation in 2013 included a new kitchen, large roof deck, screen porch, and expanded master bedroom with beautiful views of Blackfish Creek, a bird watcher's paradise. The cottage is fully heated and perfect for late spring and early fall getaways.
There is a fantastic bakery called The Blue Willow that serves exquisite muffins, pies, and cakes. It's a great stop for your morning coffee. In addition, just a two-minute walk across the street is Wellfleet's French café, "PB Boulangerie Bistro," known as one of the best eating establishments on the outer cape.
Reserve Your Vacation Today!
Here's a list of some of the amenities you'll enjoy while staying at Lost Oak Cottage:
A fully-equipped eat-in kitchen with dishwasher, gas stove and microwave.
A washer and dryer, and clothesline in the back yard.
Fully Solar Powered - The new solar panels on the cottage generate more electricity through-out the year than the cottage uses; giving you a 'sustainable' vacation experience!
Wi-Fi throughout the house and decks.
A living room with gas fireplace, cable TV, Blue-ray, and comfortable seating.
One bedroom on the first floor with a full size bed.
A large air-conditioned master bedroom on the second floor with a queen bed and a walk-out to the expansive roof deck; perfect for relaxing after the day's activities and enjoying the views of Blackfish Creek.
Basement with a bunkroom with 4 twin beds and a family room with cable TV and Blu-ray for the kids
3 Full baths, one on each floor (basement, 1st floor, 2nd floor).
A lovely screened-in porch, and a yard with picnic table, a hammock and a gas grill.
The cottage is fully heated for late spring or early fall vacations.
Parking is available for 3 cars.
Maximum occupancy is 8 guests. (Sorry – No Pets)
Availability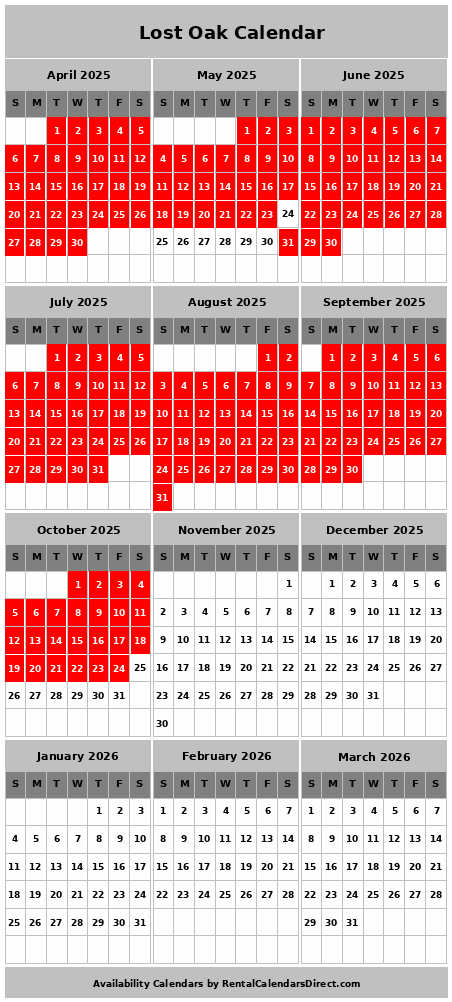 2023 Weekly Rental Rates
| | | | |
| --- | --- | --- | --- |
| Season | Beginning | Ending | Weekly Rate |
| Spring | March 25 | May 27 | $1,100 |
| Early June | May 27 | June 10 | $1,300 |
| Late June | June 10 | July 1 | $1,700 |
| July & August | July 1 | Sept. 2 | $2,900 |
| Labor Day Week | Sept. 4 | Sept. 9 | N/A |
| September | Sept. 9 | Sept. 30 | N/A |
| October | Sept. 30 | Nov. 4 | N/A |
| Off-season** | Nov. 4 | March 1 | N/A |
PLUS NEW MASSACHUSETTS STATE RENTAL TAX – 14.45%
Plus $200 refundable security deposit.
All rentals are Saturday-Saturday.
Weekly rentals only.
Payment is by check or money order.
Credit card payment can also be arranged through PayPal.
**Not Available off-season 23-24 due to renovations/construction
Reserve Your Vacation Today!
Too good to be advertised

We really like this property and surrounding location with the pretty towns, ocean, bike trails, forest preserves and crystal clear ponds. We had great lunches outdoors on the roof deck every day. The place is clean and well maintained by the friendly and helpful owners Joy and Bill. It is our second time at this location (first time we stayed at smaller cottage, the Road House, by the same owners) We hope to be back soon.

- Natalya, David, Anna

Fantastic Cottage

We cannot say enough good things about this cottage. It is beautiful inside - light, bright and clean with fabulous spaces for reading and relaxing. The location is absolutely perfect - we biked every day on the trail to get ice cream, biked to the beach, and got in the car only for a quick drive to swim in the crystal clear ponds or to visit the bayside beaches and the Village of Wellfleet. The owners of the cottage are incredibly kind and helpful. We would recommend this property to anyone who asked, and we hope to return ourselves next summer.

Comfortable accommodation in a beautiful location

The house and property are well maintained, it is a special place so near the ocean and the bay. Cozy but yet enough room for the five of us to have some space. The upper deck was lovely for breakfast and lounging with a cup of coffee.

Great!!!!!

What a great place. Quiet, convenient and comfy.

I would recommend Hidden Hollow to everyone.

Bill and Joy are delightful.

Best location in Wellfleet

Charming house, beautifully maintained, well stocked, with lots of privacy and spots to relax (screened porch, roof deck, downstairs den). Amazing location, walking distance to Cape Cod Bike Trail, National Seashore, coffee bistro. Bird watching off the deck. Listing very accurate, we hope to return next year.

Fabulous Wellfleet vacation home!

We were so happy to be able to come back this summer, after first renting in 2016! It is the most perfect summer rental home. The house itself is incredibly spacious yet retains the charm from its original beginnings as the station master house for the Cape Cod Railway. The location is phenomenal -- walking distance to great bakeries, a French restaurant, some shops, the Rail Trail, and even an ocean beach (although with all our gear, we did do the .5 mile drive most visits). It's also a very quick drive to downtown Wellfleet. At the same time, you have absolute privacy and are surrounded by a scenic marshland. We loved to sit out on the deck and just take in the view. Great for bird watching!

Bill and Joy are such warm, amazing hosts and were so helpful with advice and tips about Wellfleet and the Cape. We hope to come back in 2018!

Comfortable and inviting home

My experience was lovely. We were two couples and our time was part work and part vacation. Our home worked well for privacy and being together. We could walk to the beach the store and the bike rental. All and all, great.

Wonderful place near everything!

We stay here every summer with our extended family and it's amazing. Right next to the general store, PB Boulangerie, and just a 1/2 mile from LeCount Hollow beach. The property overlooks wetlands, which makes it different from everywhere else we've stayed on the Cape. You're close to Route 6, but look out over a natural area for as far as you can see. Great upgrade in the wi-fi this year.

Perfect Cape Cod vacation!

Staying at the Lost Oak Cottage in Wellfleet was an amazing vacation. I can't say enough about how much my family enjoyed our time there. The "cottage" is absolutely beautiful -- wonderful character and charming yet very spacious. With three floors of living space (and three full baths!), it was a great fit for our family. We loved the fact that we could actually walk to the bakery, restaurant, bike trail and even the beach (although we did drive the half mile to LeCount Hollow). It was so nice to have our morning coffee while sitting on the deck or in the screened-in porch, while overlooking the marsh. Bill and Joy were terrific hosts, and made us feel like family. We hope to come back next year!

Beautiful vacation in Wellfleet

Our first trip to the Cape was wonderful! We were fortunate to stay at the Lost Oak Cottage which is a beautiful home that could accommodate our family perfectly. The kids had their own space with a bathroom, living room and bedroom and private entrance. Sitting on the top deck in the morning having coffee with a beautiful view was so peaceful. Evenings sitting in the screened in porch was delightful as well. The beach was gorgeous and so close to the home. Having the stores to walk to was great, especially the French bakery. We never had to leave to get in the car. Everything we needed was in walking distance. Bill and Joy were fabulous! We are hopeful to be back next summer. We couldn't have asked for a more perfect and relaxing week.